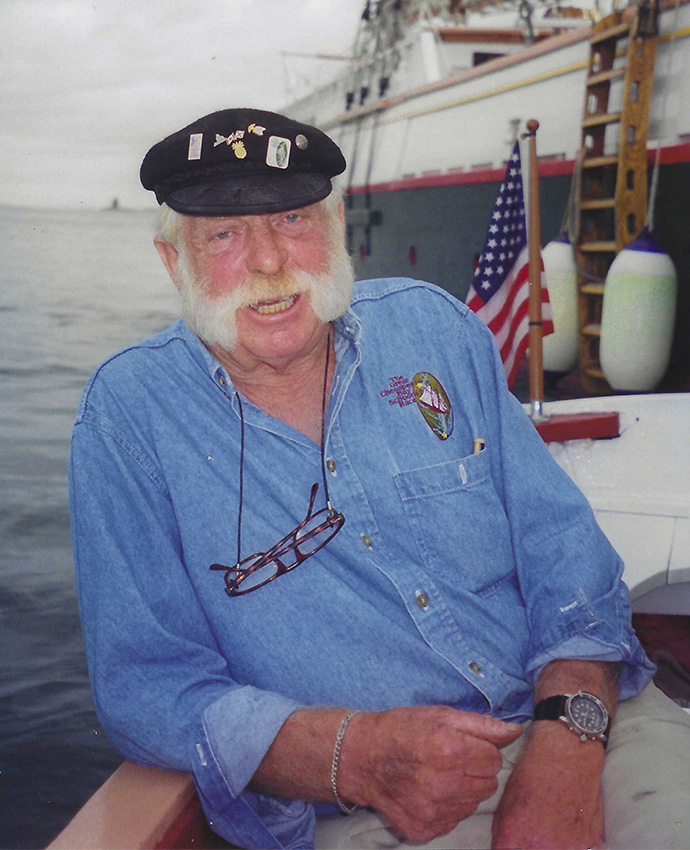 The instigator of so many great ideas, Captain Lane Briggs put a schooner rig on his salvage tug and launched the world's first "Tugantine".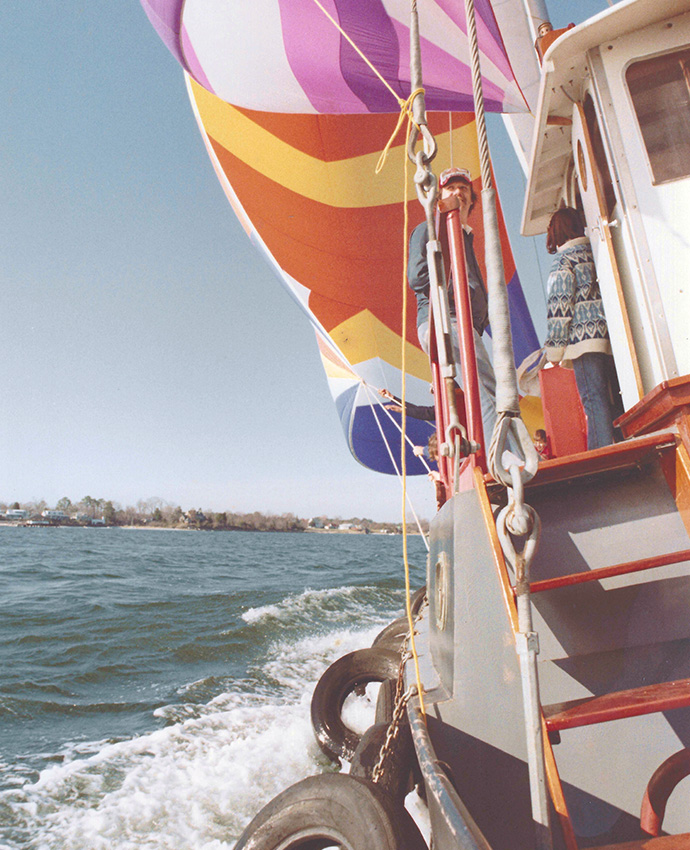 A growing library of pictures, articles and stories about Capt. Lane, Capt. Steve, salvage work under sail, tending tall ships and sailing the Chesapeake Bay and beyond.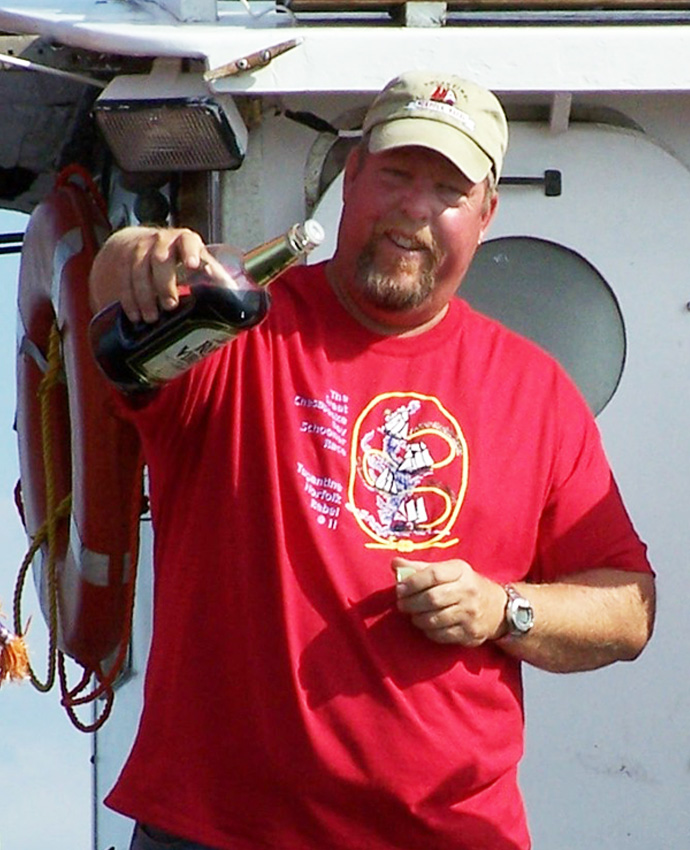 Continuing the tradition, Capt. Steve Briggs drives tugs, lives aboard and sails Norfolk Rebel and tends to this unique vessel and her work on behalf of the Chesapeake Bay.
Captain Lane Alan Briggs was born in Mars Hill North Carolina on June 18, 1932. When Lane was 15 he saw the ocean for the first time and knew that was where he belonged. He left home for the Coast Guard and so began his long and storied maritime career.

Lane was instrumental in establishing Norfolk's Harborfest, the Great Chesapeake Bay Schooner Race and many educational and environmental efforts around his beloved Chesapeake Bay.
See the Timeline for more.